Staff
Vincent N. Marrone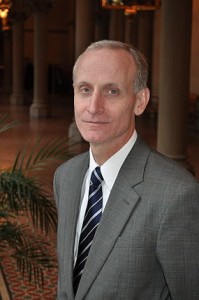 Vincent Marrone has worked in public policy, politics, community organizing and advocacy since 1986.
Mr. Marrone was a Senior Legislative Assistant to the New York State Assembly Committee on Health for six years. His responsibilities included HIV/AIDS, substance use, legal drugs, tobacco and life and law issues.
From 1993 through 1995, he was the Director of Government Relations and Strategic Planning for the AIDS Institute of the New York State Department of Health. At the Institute, he directed education and advocacy around AIDS policy and funding issues in Washington, D.C. and Albany.
From 1996-1998, Mr. Marrone was the Director of Public Policy for the Lindesmith Center, a drug policy think tank at George Soros's Open Society Institute. He also worked for the Research and Policy Reform Center, Inc. (RPR), a 501(c)(4) established by Mr. Soros to advocate on public policy issues. At RPR, Mr. Marrone worked with advocates, lobbyists and elected officials on matters pending in New York, Connecticut, New Jersey, Washington, D.C. and other locations around the country.
From 1998-2000, Mr. Marrone was Director of Government Relations at The After-School Corporation, a public foundation supported by the Open Society Institute to expand the quantity and quality of after-school programs in New York State.
In 2001, Mr. Marrone founded Public Strategies, LLC, which serves a variety of non-profit and other clients with services that include strategic planning, government relations, lobbying, media relations and advocacy skills building.
Mr. Marrone grew up in Syracuse, is a graduate of Cornell University, and resides in Westchester County.
Sheila A. Healy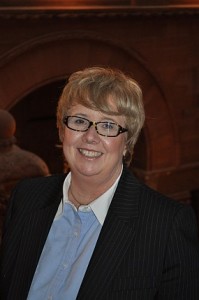 Sheila Healy has over 25 years experience in state government, non-profit management, progressive politics, and representing national, state and community-based non-profit organizations before the New York State Legislature and Executive Branch.
Early in her career, Ms. Healy worked for the New York State Division of the Budget for 14 years during which time she supervised budget preparation and the expenditure of federal, state, and local funds for a wide range of programs. She was also responsible for the financial oversight of public authorities issuing public debt for economic development and environmental protection projects.
Ms. Healy then moved to the Executive Chamber to become a Special Assistant to former Governor Mario Cuomo. In this capacity she briefed him on national, state and local issues of importance to lesbian, gay, bisexual and transgender (LGBT) New Yorkers. On behalf of the Governor, she also worked with state agencies to help make New York the first state in the nation to voluntarily extend health care benefits to the domestic partners of state employees.
From 1998 through 2003, Ms. Healy directed the education, advocacy and research activities of the Empire State Pride Agenda Foundation and coordinated a statewide coalition of 50 non-profits addressing the non-HIV health and human service needs of the LGBT community. She then moved to Washington, D.C. to serve as the first executive director of the National Association of LGBT Community Centers, a non-profit organization providing technical assistance, training and leadership development to 150 community centers across the country.
Ms. Healy returned to Albany in 2006 and joined Brown McMahon & Weinraub LLC as a Government Relations Consultant. In this capacity, she represented non-profit clients before the New York State Legislature and Executive Branch and advised the firm's partners on budget and regulatory matters related to hospital and prescription drug Medicaid reimbursement rates. She launched Sheila Healy Government Relations in early 2008 to focus exclusively on offering lobbying and consulting services to nonprofit organizations.